The Board
The board is constituted by members representative of surgeons, pediatric gastroenterologists, pediatric respiroplogists, ENT and other allied health providers from various geographical areas.

Christophe Faure, MD - President of the INo
EA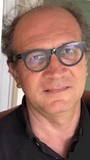 Christophe Faure is Professor of pediatrics at Université de Montréal. He has developed research in pediatric gastrointestinal motility disorders and visceral sensitivity and postnatal consequences of congenital digestive anomalies such as esophageal atresia. He manages his own laboratory in the Sainte-Justine hospital research Center. He is involved in the NeoEso project which ultimate aims are 1-to understand the mechanisms leading to esophageal atresia and 2- to replace, by using an original tissue-engineering method, the esophagus in children with long gap esophageal atresia. He serves as a director of the Esophageal Atresia Clinic at Ste-Justine Hospital.
Luigi Dall'Oglio, MD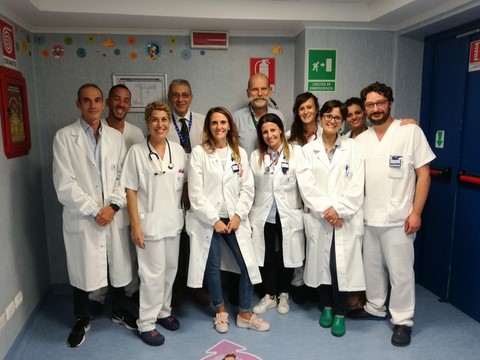 Luigi Dall'Oglio works in Rome at Bambino Gesù Children's Hospital. He is the director of the Digestive Endoscopy and Surgery Unit. His medico-surgical unit has been organized in a special setting in which both pediatric gastroenterologists and pediatric surgeons work strictly together with full and integrated clinical and research activity. He has a special interest in all the digestive and biliary-pancreatic surgery and endoscopy, overall for the endoscopic therapeutic opportunity to resolve difficult clinical situations, together with medical or surgical options.
From the beginning of his activity he has taken care of esophageal atresia patients and their complications, overall anastomotic strictures, GERD and fistula relapse. In the last years his team developed and patented the Dynamic Stent ® for the conservative treatment of esophageal strictures. He is involved, as responsible of all the experimental surgical activities, in the italian Tissue Engineering project.
Michaela Dellenmark Blom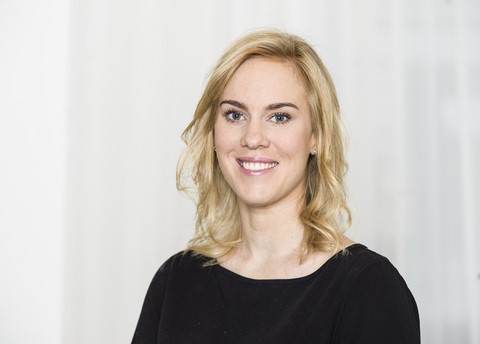 Michaela Dellenmark-Blom is a Senior Pediatric Clinical Nurse Specialist, RN, MSc, PCNS, PhD, Doctor of Philosophy in Medical Sciences and Board Member at the Dep. of Pediatric Surgery, Queen Silvia Children's Hospital, Gothenburg, Sweden. Here, she leads local, national and international research on quality of life, psychosocial health and adaptation of children born with malformations and their families; especially related to esophageal atresia. She is key researcher responsible for the development of the first condition-specific quality of life instrument for pediatric patients with esophageal atresia. As manager, she is also leading quality of care given to this patient group.

Frédéric Gottrand, MD, PhD - Past-president 2013-2019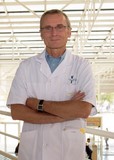 Frédéric Gottrand is currently Professor in the Faculty of Medicine, University of Lille 2, and staff member of the department of Pediatrics at the Children's University Hospital, Jeanne de Flandre, Lille, France. His PhD was performed at the Pasteur Institute, University of Lille in pediatric nutrition. In 1992 he became a staff member in the University Hospital of Lille and in 1997 was appointed Professor of Pediatrics there. He is an active member of several pediatric and nutrition societies, including ESPGHAN where he leads the Esophageal atresia working group, and was previously the president of the French Speaking Group for Pediatric Hepatology, Gastroenterology and Nutrition (GFHGNP). He is heading the French reference center on congenital esophageal malformation, and co-chairing the esophageal workload of ERNICA (European Network on rare digestive diseases).
Antti Koivusalo, MD
Pediatric Surgeon, Helsinki, Finland
Anastasios Koumbourlis, MD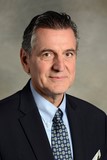 Anastassios ("Tassos") C. Koumbourlis, M.D., M.P.H. is Professor of Pediatrics (Pulmonology) at George Washington University, School of Medicine, and Chief, Division of Pulmonary & Sleep Medicine at Children's National Hospital in Washington DC, USA. He has been in the faculty of the College of Physicians & Surgeons of Columbia University and at Albert Einstein College of Medicine. He is a member of several professional and scientific societies including the American Thoracic Society, American College of Chest Physicians; European Respiratory Society and he has been elected into the American Pediatric Society/Society for Pediatric Research. His clinical and research interests include congenital airway and lung abnormalities; evaluation of lung function; neuromuscular/chest wall disorders, flexible bronchoscopy and sickle cell lung disease.

Usha Krishnan, MD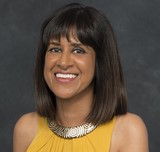 Dr Usha Krishnan is a paediatric gastroenterologist at Sydney children's hospital, Sydney, Australia. She is also the director of motility services and the multidisciplinary esophageal atresia clinic at the hospital. She is a senior conjoint lecturer at the University of New South Wales. She is a member of the steering committee of INoEA and organised the Fourth International Conference on Esophageal Atresia in Sydney in 2016. She was a member of the INoEA, GI Working Group which helped draft the ESPGHAN/NASPGHAN Guidelines on the management of gastrointestinal and nutritional complications in children with esophageal atresia. She is a member of the INoEA working group on the transition to adulthood for these patients. She is involved in research into all aspects of esophageal atresia and has many publications in the field.

Tom Kowesi, MD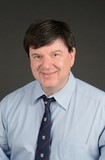 Dr. Tom Kovesi is a pediatric Respirologist and professor of Pediatrics at the Children's Hospital of Eastern Ontario and the University of Ottawa, Ottawa, Canada. Dr. Kovesi published the first comprehensive review of long-term respiratory complications of EA in Chest in 2004, and has served as a respiratory representative on the board of INoEA since its inception. Dr. Kovesi is a past-chair of the Pediatric Assembly of the Canadian Thoracic Society, and past-chief examiner for pediatric Respirology for the Royal College of Physicians and Surgeons of Canada.

Mike Rutter, MD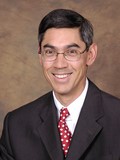 Dr. Rutter is a Professor of Pediatric Otolaryngology and Clinical Director of the Aerodigestive and Esophageal Center, Cincinnati Children's Hospital Medical Center. He is affiliated with the University of Cincinnati, School of Medicine.
He has received multiple awards and recognitions, holds 4 patents, and has developed several operations. His areas of interest include subglottic stenosis, tracheal stenosis, laryngeal clefts and aspiration management.

Rene Wijnen, MD
Professor of pediatric Surgery, Rotterdam, Netherland